I don't eat many green beans.  Not in proportion to the amount that I grow.
Most of my beans are dried and I grow quite a few every year to last me through a years worth of soups, stews, baked beans and bacon and bean salads.  I've tried "A" frames, wigwams and "V" frames.  This year I'm trying something different.
Previously I've used Teepees and A frames – both of which have similar problems in that it's difficult to keep the area inside the frame weeded and that area is "dead space" and unused.
The last 2 years I grew V frames.  This solved these 2 problems and let me grow squashes, dwarf beans, onions in the space along the front of the bed.  My V frame last year was blown over and collapsed into a twisted mass of bines and canes.
This year I've built three bean axles.  These are basically two "X" shapes connected by a 7′ pole and having a 1′ spike which is dug into the ground.  The arms of the 'X' are about 2′, with those on the upper arms being a tad shorter to bring the weight into the frame.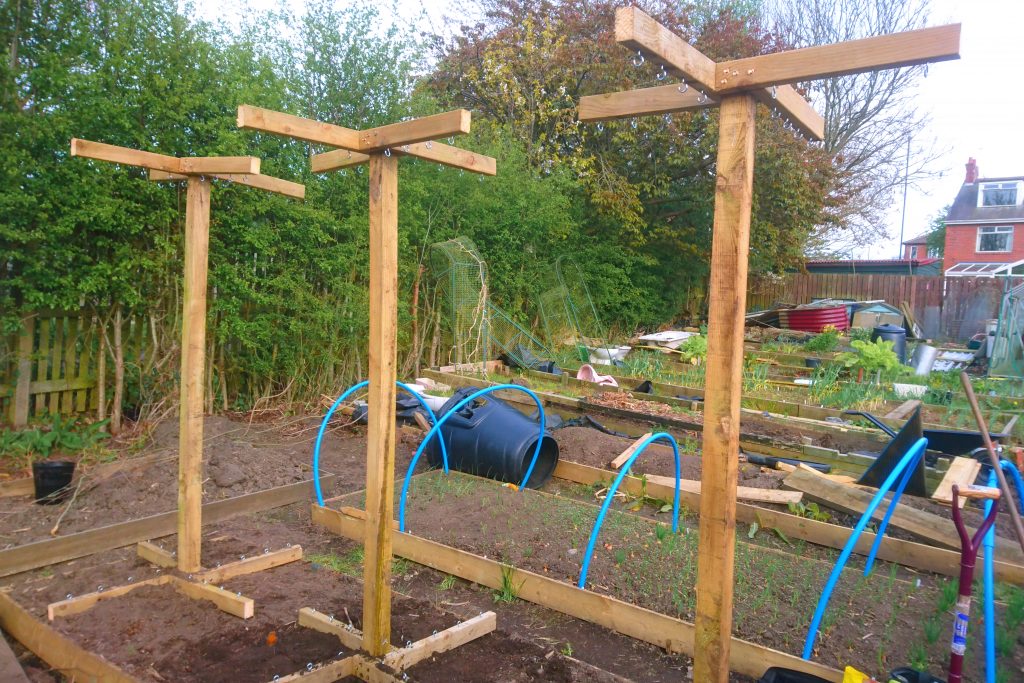 So far the supports are working, the beans are climbing up and there's space between the arms of the "X"s to plant other crops.  Each arm has 4 strings attached between the top and bottom set of arms so thats 16 stations per axle.  This works out a similar density to planting an A-frame in the same space.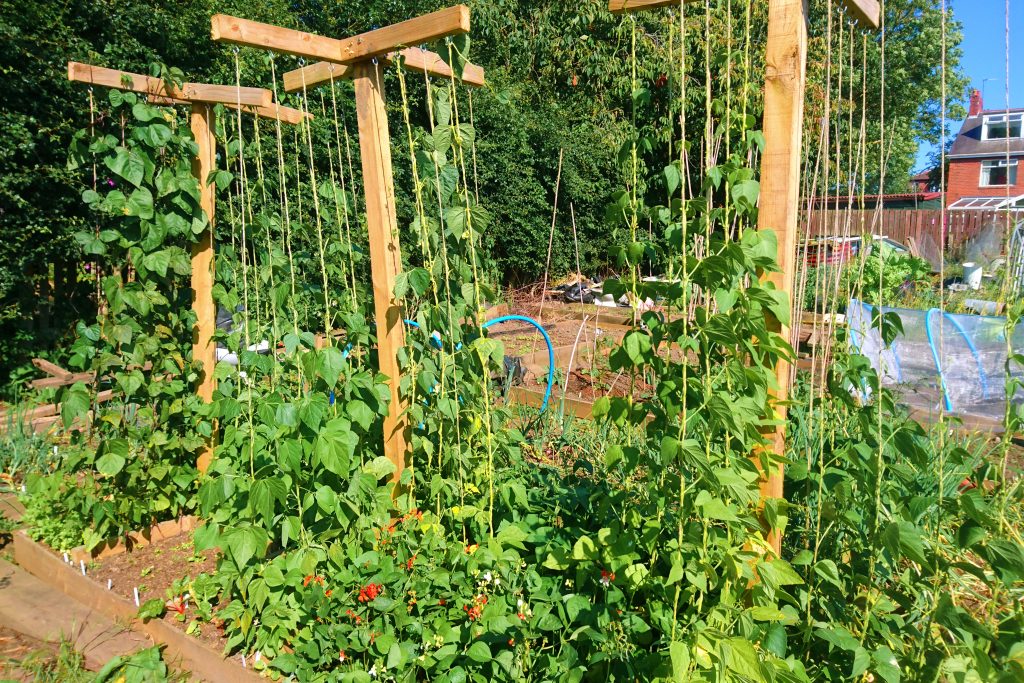 There's a patch of the bed almost 2 foot by 2 foot in each of the arms at the bottom – dwarf french beans, dwarf runner beans, chard, basil and coriander.  The coriander is in a square where it gets shade through alot of the day – hopefully this will help slow it's bolting down to give a longer harvest.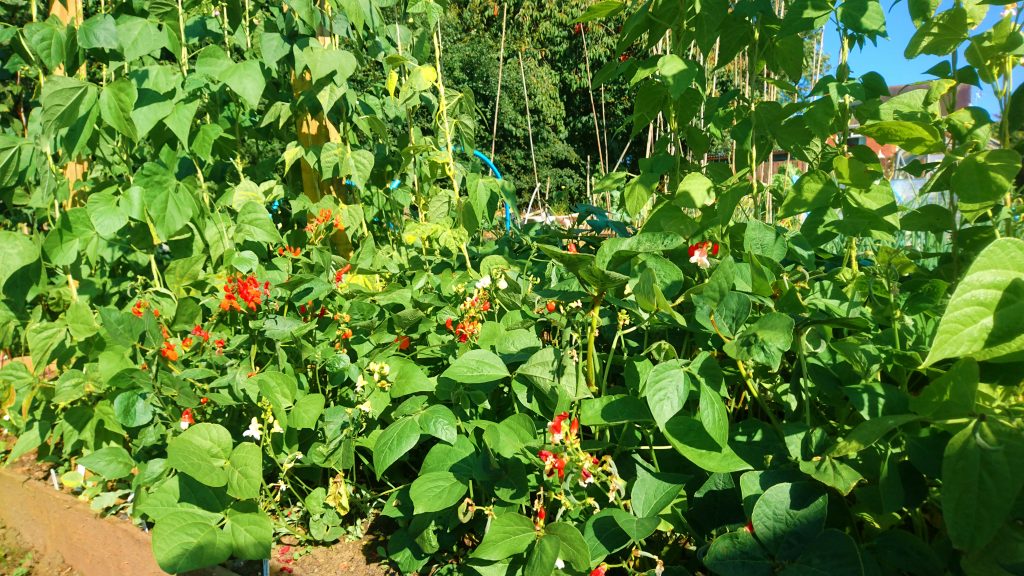 96 climbing french beans (6 varieties), 96 dwarf french beans (6 varieties) and 48 dwarf runner beans (3 varieties) – that's a lot of beans in this 14′ by 4′ bed.
Likes

(

6

)
Dislikes

(

0

)