Instead of harvesting them earlier in the year as scallions, I let my Egyptian Onion plants from the top sets sown last autumn grow on and die down. This was to increase the number of plants I'm able to get top sets from.

Today I lifted them as they were only in a temporary space and they'll be moving to a new home soon.
Walking onions I've grown don't usually have a large bulb (they split into multiple bulbs instead or use up the energy flowering/making topsets) but because this is their first year and they haven't flowered yet they've put on a bit of weight and are big enough to do a decent pickled onion.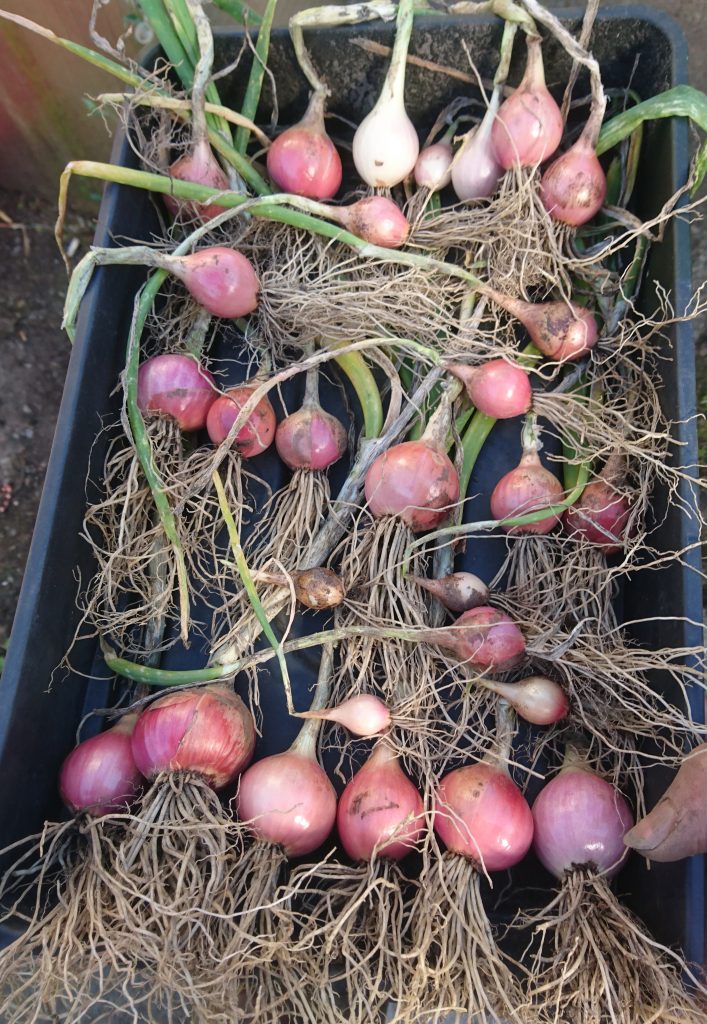 Next season they'll start splitting/top setting so this is the biggest the bulbs will get. Of course next season I'll have loads of new plants putting out top sets, plus the original plants so the pickled onion production line is on the cards.
Likes

(

3

)
Dislikes

(

0

)