It's been raining most of the time the last couple of days so I took advantage of a dry bit to get some overwintering crops in.
I guess you could say that I'm growing alliums with Passion – because I've planted them out today. Passion is a variety of Sand Leek which is supposed to have red florets.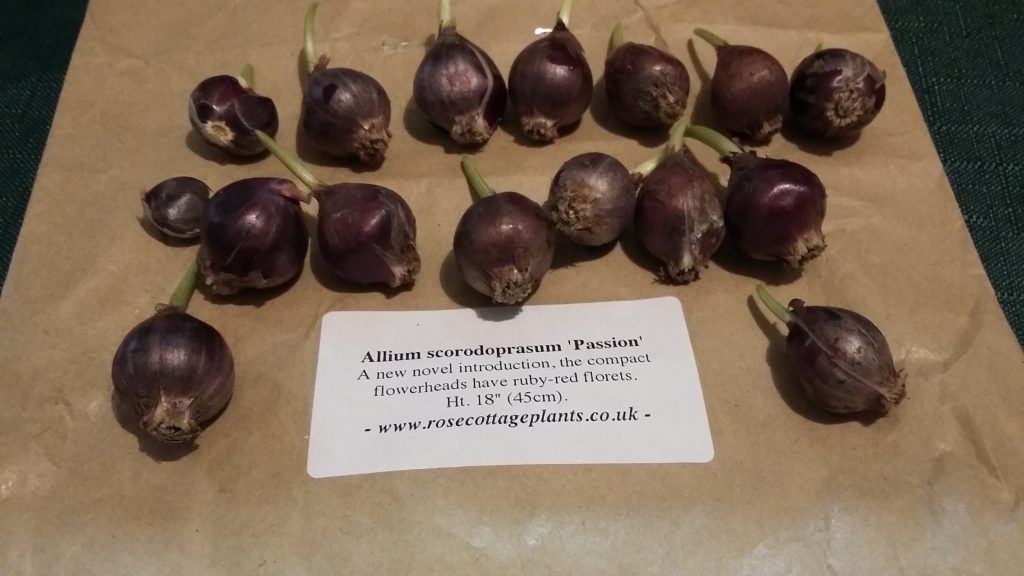 I've also put some Hair in – this is a variety of Crow Garlic that sets loads of grass in it's flowers.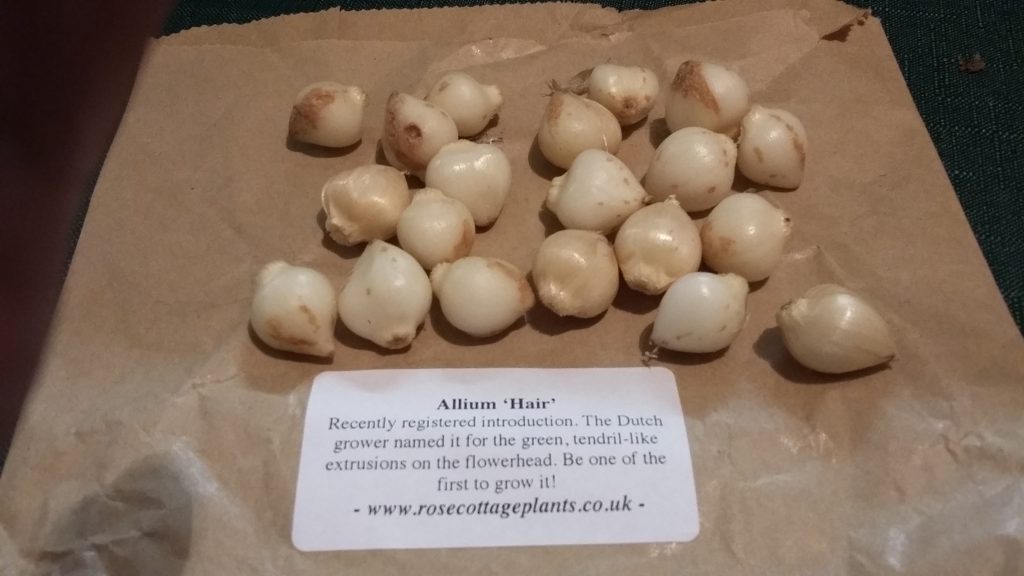 While planting these out I noticed that the Round Headed Leeks have started to push through. Two of the Oerprei bulbs also have green shoots rising from the soil,, the block planting of Shallots has green and a couple of potato onions have shoots – things are on the move.
Some of my beds seem to be self mulching and are covered with the scarlet leaves falling from the tree over the hedge.
Getting on with more traditional alliums I've planted out
Garlic Early Purple Wight
Troy Onions
Garlic Lautrec Wight
Golden Gourmet Shallots
Garlic Carcassonne
Electric Onions
Garlic Marco
Jermor Shallots
Elephant Garlic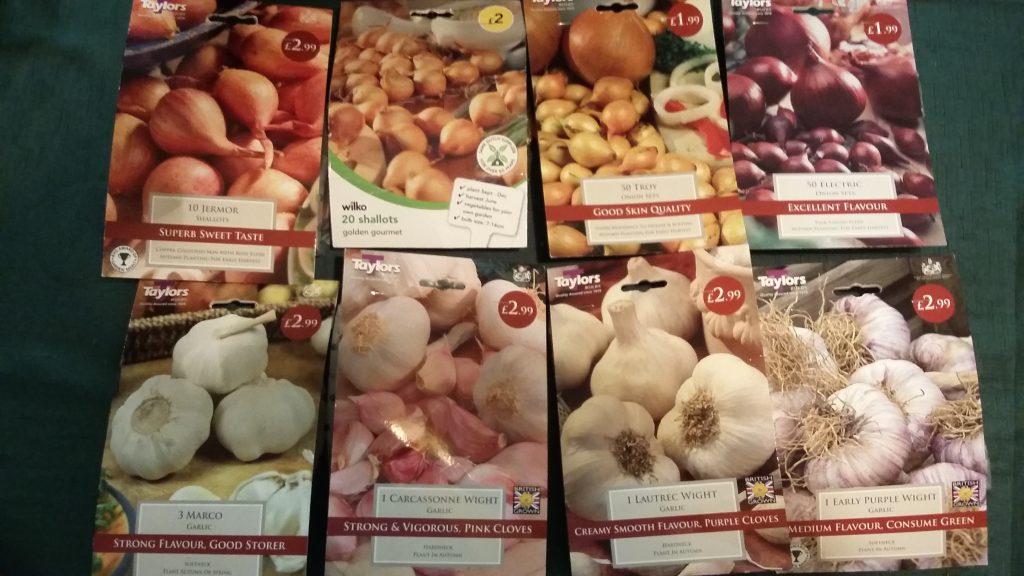 With the Marco, as I have three heads I thought I'd try three ways of growing it.
Split into cloves and planted in Autumn
Complete head planted in Autumn and split up into cloves in Spring and replanted
Split into individual cloves and planted in Spring.
It'll be interesting to see the differences.
Back at home the Three-cornered Leeks are growing merrily and the Daffodil Garlic are putting up scapes.
Still waiting on the Babington Leeks to put in a appearance and the Few-flowered Leeks to come.
Likes

(

1

)
Dislikes

(

0

)