This year I've been pulling down sheds, structures and fences and ended up with a tidy pile of scrap and rotten wood.
Our allotment guidelines states, in capitals
BONFIRES ARE NOT ALLOWED BETWEEN 1st APRIL AND 31st OCTOBER
So come the beginning of November plot holders are looking forward to being able to burn the rubbish accumulated over the year.
This morning I went down to the coast and coming back in the car you could map out the allotment sites from the plumes of smoke rising above the neighbourhood.
Getting back to my own plots I took the opportunity to clear out some of my pile as I have a limited burning time (OK, its 5 months but there is still a time limit)
Last week I cleared out the all the prunings, branches and scrap wood that were piled in the fire pit.  This way I could make sure that there were no hedgehogs or other creatures hiding in the pile.  No hedgehogs nut there were some gnawed acorns pointing to the pit having been used by rats – who weren't present at the time., but got
Couldn't get down to the plot yesterday so when I got there today around 2pm I made a start moving some drainpipes away from the burn area and then started work on getting through this lot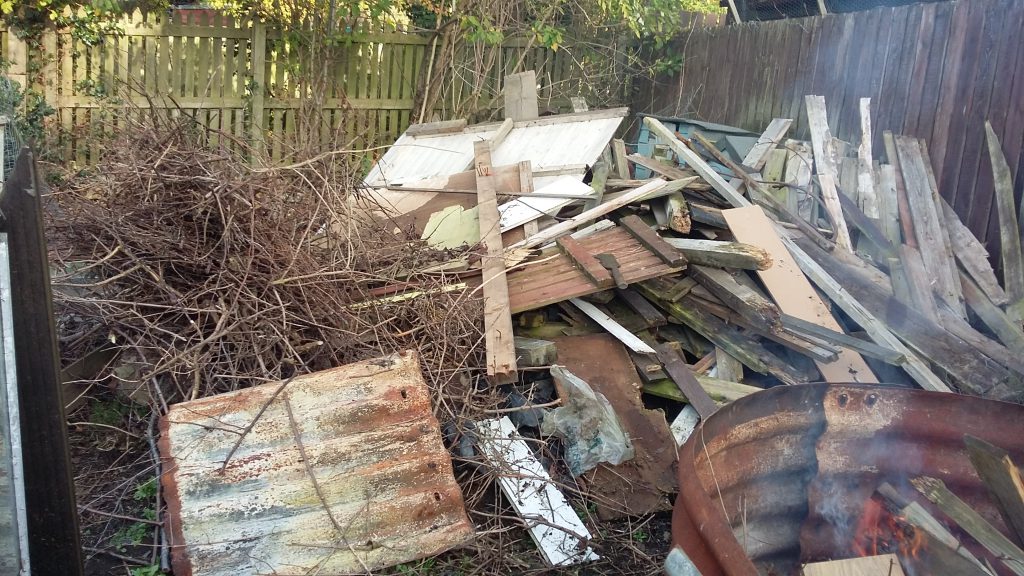 Boy did it get warm, keeping the flames low but feeding in regularly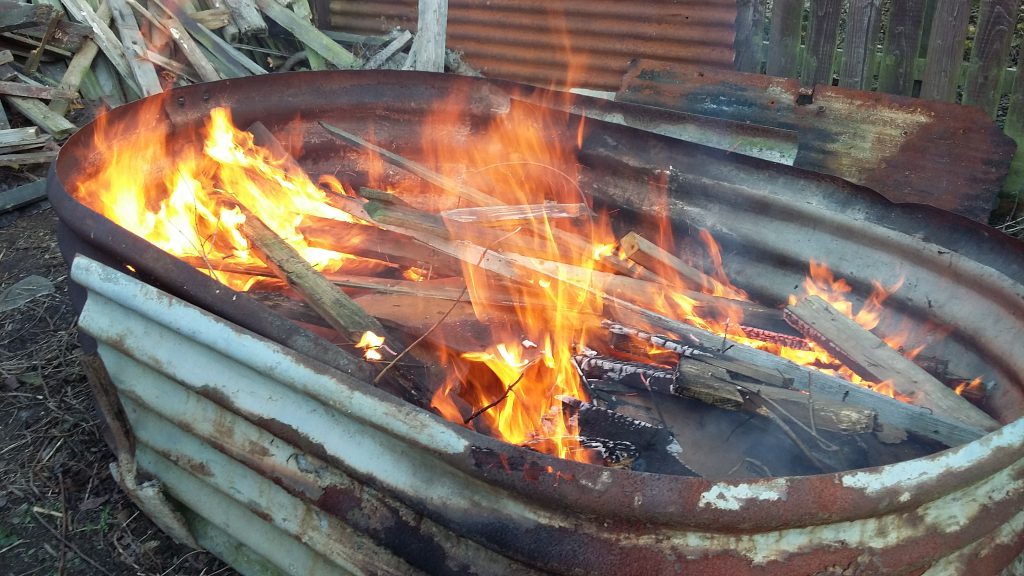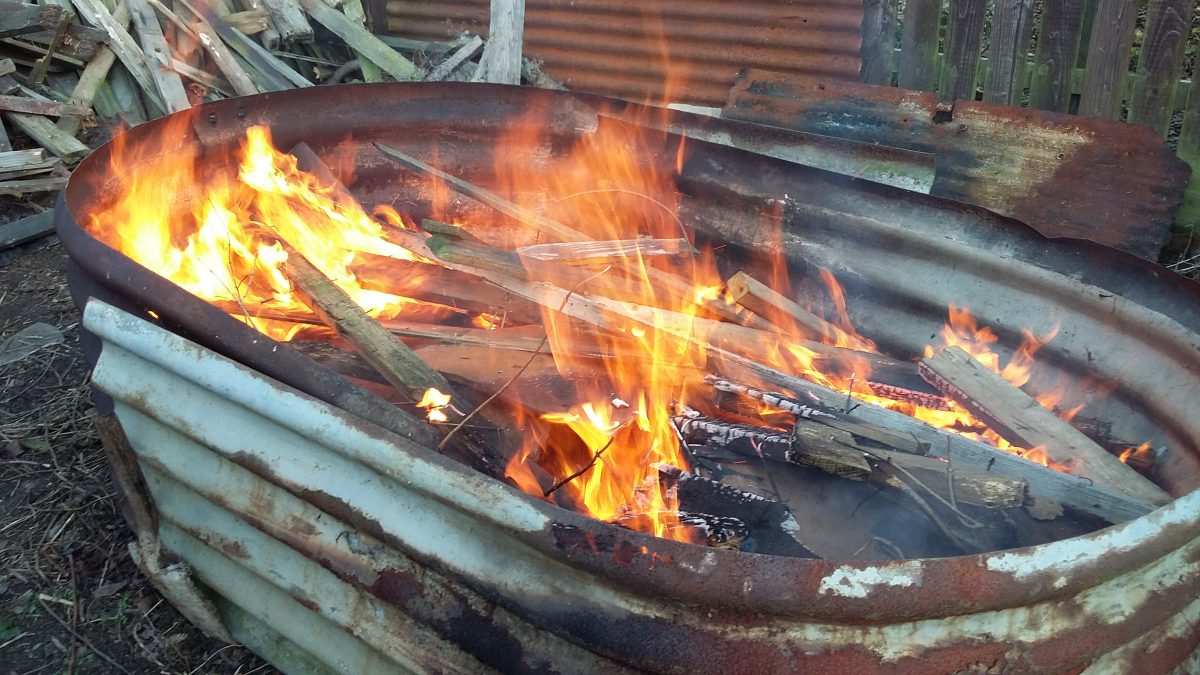 At quarter past four I threw the last bit of wood on for the day and let it burn.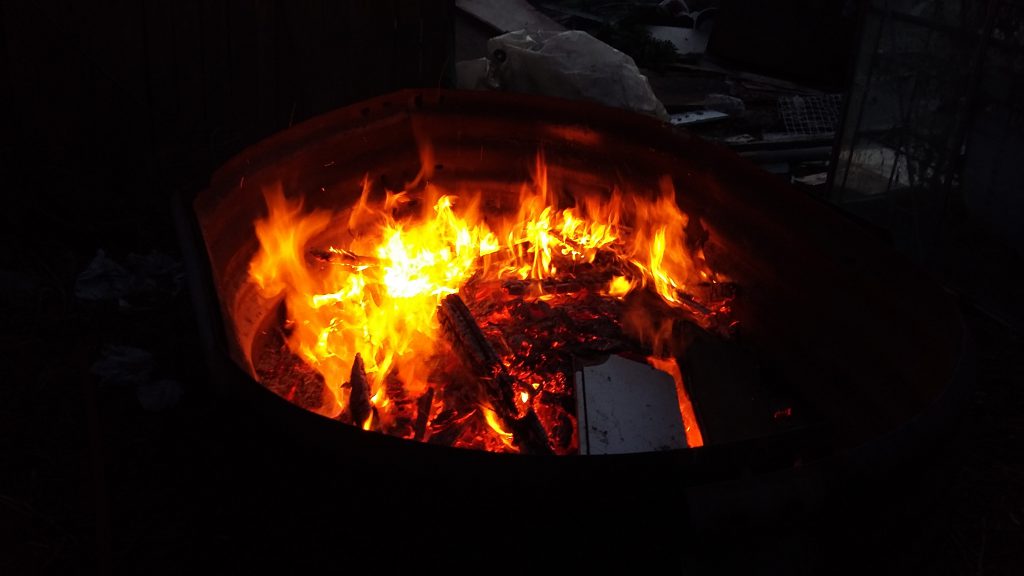 By 5:30 the night had claimed the plot, the fire had died down to hot coals with the occasional lick of flame and it was time to quench the embers and head home, knowing that whilst I had made a dent in the pile I still had more burning to do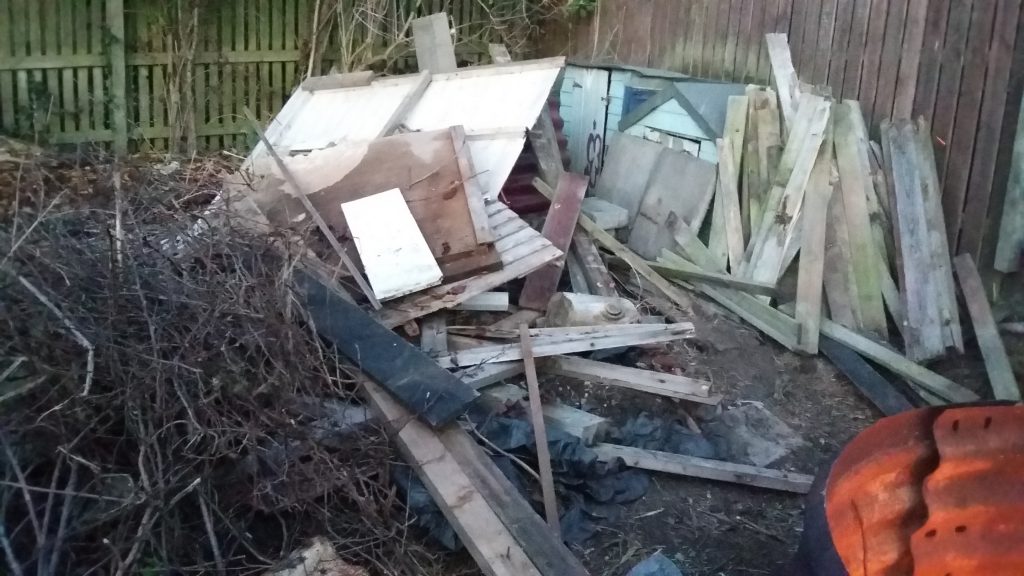 Of course all that wood ash will be scooped out and stored for use on the fruit trees, brassicas and onion beds.
Likes

(

1

)
Dislikes

(

0

)