I've been keeping a count of the number of courgettes I've harvested to help me decide which varieties to concentrate on next year.
Now that the run of courgettes is slowing down and with the change of the weather and start of a new month I've decided its time to stop the count and look at the results.
| | | | |
| --- | --- | --- | --- |
| Variety | Harvested | Weeks In Harvest | Percentage of Crop |
| romanescue | 31 | 8 | 20.39 |
| Polo | 24 | 10 | 15.79 |
| coucuzella | 22 | 8 | 14.47 |
| Black Forest | 17 | 7 | 11.18 |
| Zucchini | 24 | 10 | 15.79 |
| Tondo di Piacenza | 14 | 8 | 9.21 |
| Shooting Star | 5 | 3 | 3.29 |
| Yellow Pati Pan | 6 | 4 | 3.95 |
| Tromboncino | 9 | 4 | 5.92 |
After 11 weeks of harvest I've harvested 152 courgettes.  There were 2 plants of each variety except Shooting Star (1 plant) and Trombonico (5 plants).
Had I not been lazy then I could have grown a lot more courgettes – the soil they were grown in has had nothing added for at least 2 years.  All I added was a small planting mound of garden compost.  I haven't fed them all season and I don't think I've watered them other than when I planted them.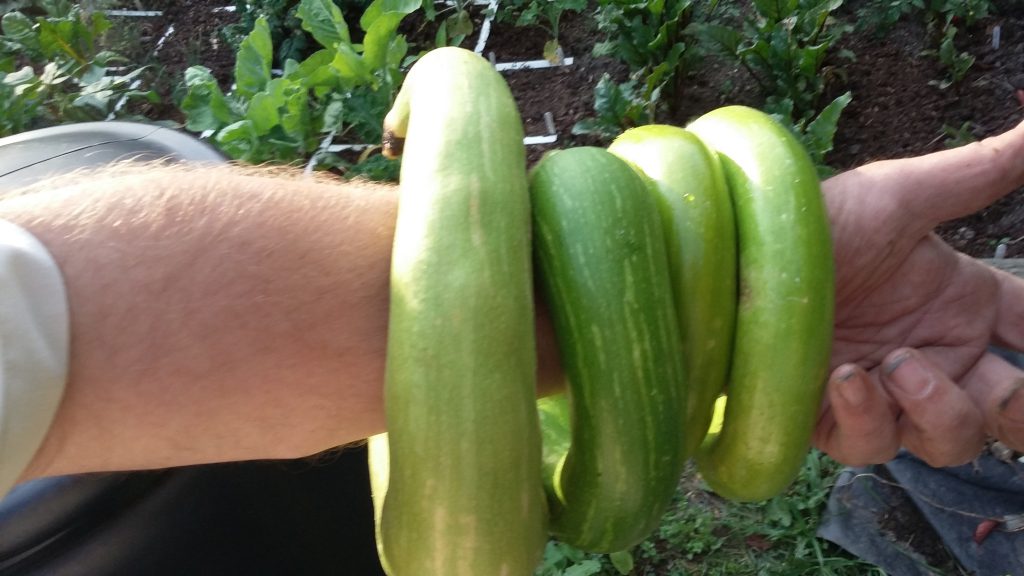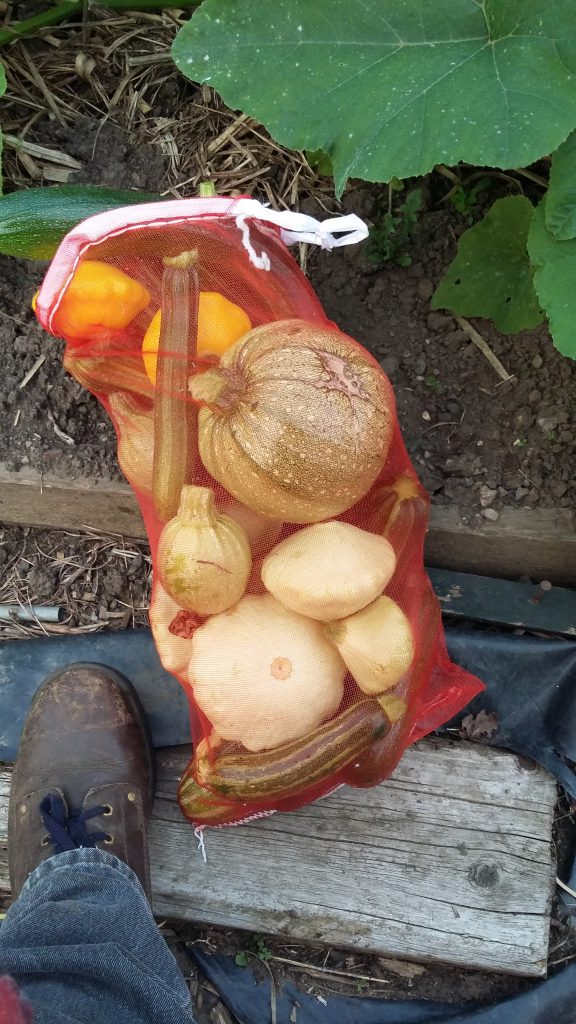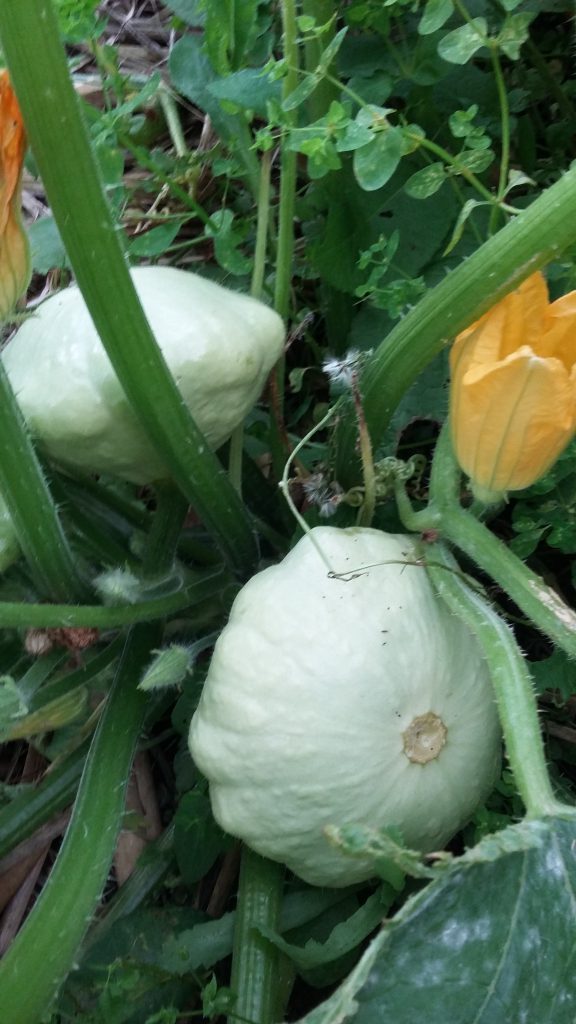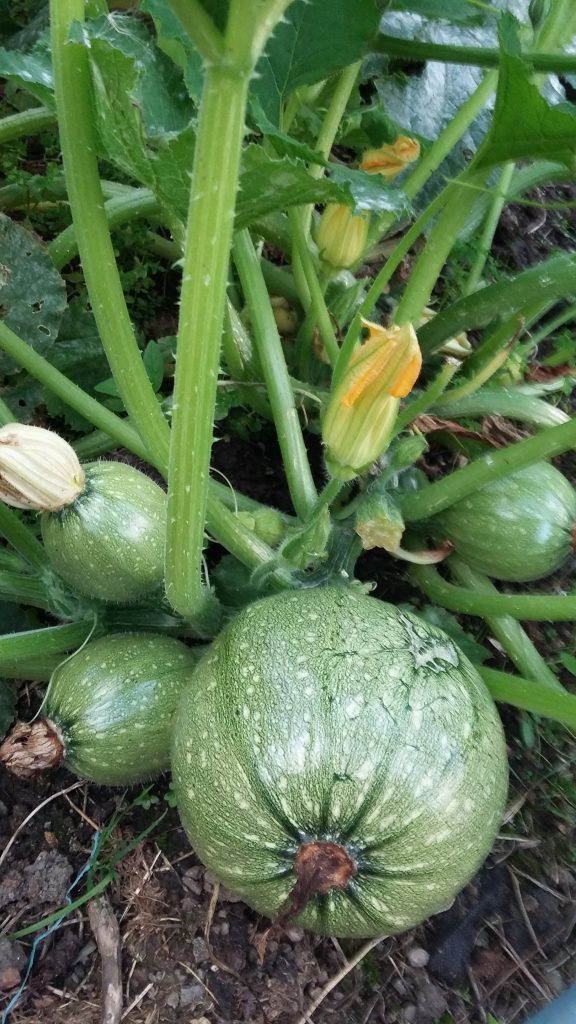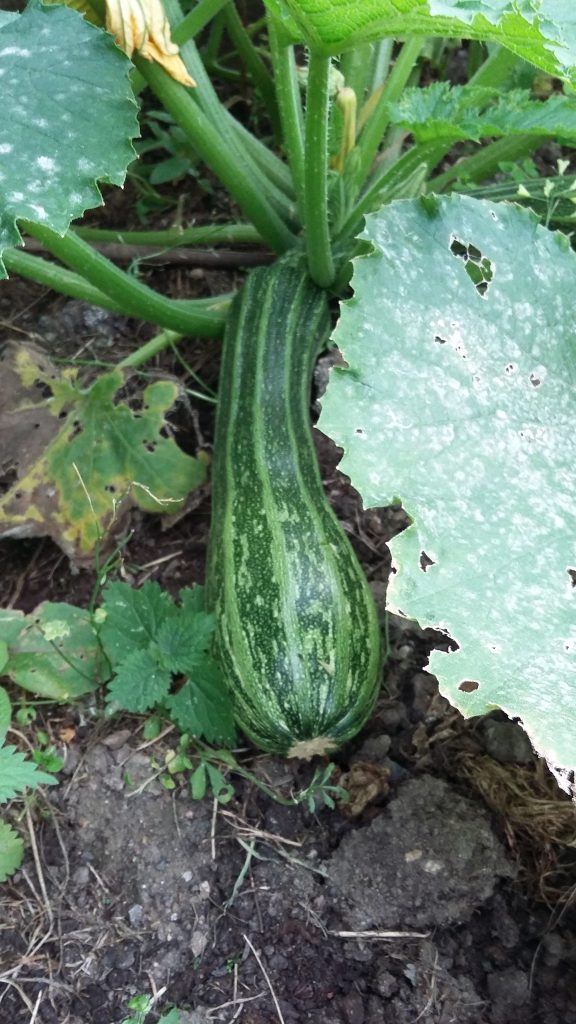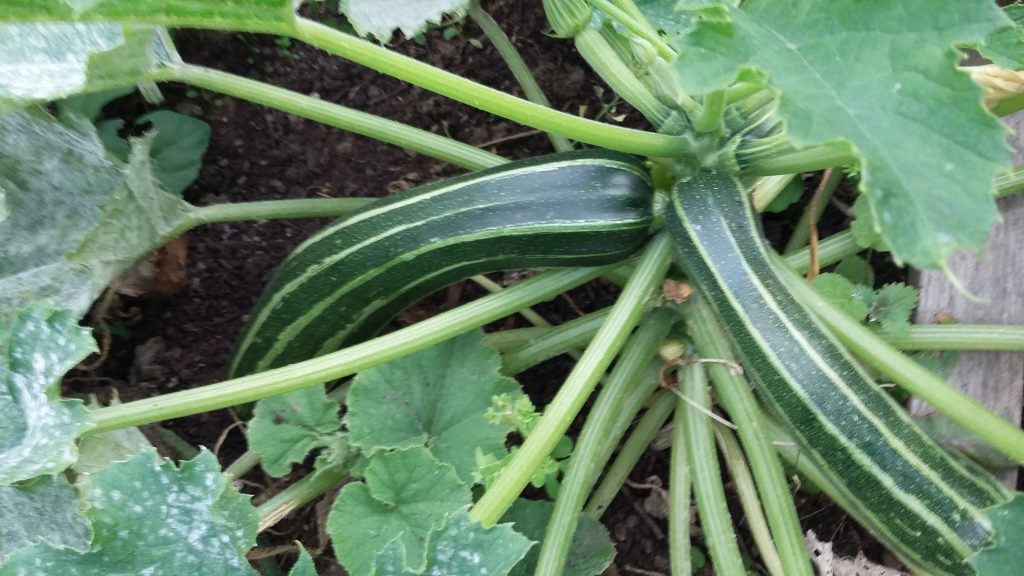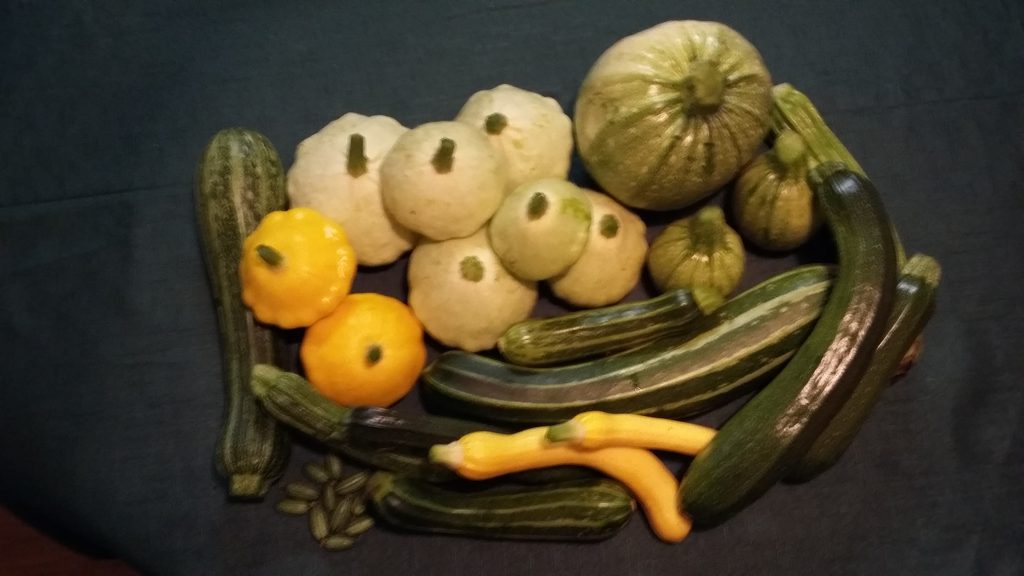 Three of the varieties were billed as climbers – Shooting Star, Black Forest and Tromboncino.  Whilst the black Forest produced the most courgettes it's climbing abilities depend on me holding it up and tying it onto a support at regular intervals.  Same limitation applies to the Shooting Star.  The Tromboncino, on the other hand, took a little time but ended up romping up the supports.  Although I've ended the count there's still a quite a few fruits on the plants so it's a race between ripening the fruit and the first frost.  If I have the space for a climbing courgette then I may pop in a Trombone or two – they have nice long seedless necks which makes preparing them easy.
At the top of the field is Romanesco producing 20% of the courgettes – it also is ribbed and makes nice scalloped slices which look good on the plate.  This will make it onto the list for next year.
Although Polo produced 15% of the harvest I'm unsure about growing them again as they aren't as easy to stuff as round courgettes or slice as straight ones.  The yellow were painfully slow to start although there looks to be about 15 embryonic fruits on now at the end of the season it's not enough to justify growing them again.
Tondo Di Piacenza produced nice round fruit that were perfect for stuffing.  Turn your back on them and they quickly grew large enough to feed a family of four if you can afford the stuffing.
Coucuzella and Zucchini did well and produced good fruit – although the biggest producing Zucchini happened to be the only courgette plant this year that got any feeding – being planted at the end of my pumpkin bed which had 6 inches of fresh horse much piled on top at the beginning of the season.
So next year it's looking like Romanesco, Tondo di Piacenza and possibly Tromboncino
Likes

(

0

)
Dislikes

(

0

)